You can visit any shelter and feel hopelessly overwhelmed by the sheer number of homeless animals. When the need is so great on every corner, it can feel tempting to look the other way. Thankfully for Birdie, one neighborhood refused to give up.
It was cold. One of those bitter colds you worry about. When you work with animals, those kinds of nights can mean the difference between life and death. Free to Live gets a lot of calls of found animals, especially in the winter, but this call was different.
"We try to help everyone we can," said Free to Live's Executive Director Reagan Hamlin. "But unfortunately, we get a lot of calls and the need is so great. The calls that are different are the calls from people like Diana, who are doing everything they can to try and help."
Diana had been leading an effort to feed a large lab mix that was dumped in the Oakdale neighborhood. Kids saw the dog at school, neighbors caught her jumping in and out of yards and no one was able to get close enough to touch her. She was in obvious poor shape and had been on the move for at least two months. Neighbors left food for her when they saw her. They even purchased a trap to see if they could catch her. Diana reached out to Free to Live for help.
Free to Live spent the day watching the dog's movements and providing food. When the sun started to go down, they needed to regroup and make a plan. The next day when they returned with the van, the dog was waiting. A gas station hamburger helped get her closer and closer.
They knew they had one chance to catch her with the snap snare. They couldn't miss or they may never get her close enough again.
Finally, success! The dog, now known as Birdie, was safely in Free to Live's van on her way to the vet.
She had hookworms so badly that it had made her severely anemic. She was pulling her back leg up completely when she walked. She also had tick disease. They suspected she had had puppies at some point but given her poor health the vet felt they most likely hadn't survived. The leg issue was corrected with surgery to repair the femoral head.
And with time, Birdie's personality grew and grew. She went from being afraid of every new person to Ms. Congeniality.
"Birdie is the class clown," said Animal Care Manager Kaycee Chance. "She is so gracious and kind with every dog she meets. We wish we had a Birdie in every pen to help other dogs who are just as shy and unsure of the world as she was."
Thanks to the compassion of the Oakdale neighborhood, Birdie's future is now bright. At just two years old and now ready for adoption, she has a lifetime of love ahead of her.
"I can't imagine a world without Birdie in it," said Hamlin. "She has already taught us so much about forgiveness and patience. She never asked for her start to life, but she is undoubtedly a shining example of what a handful of kind and caring citizens can accomplish together."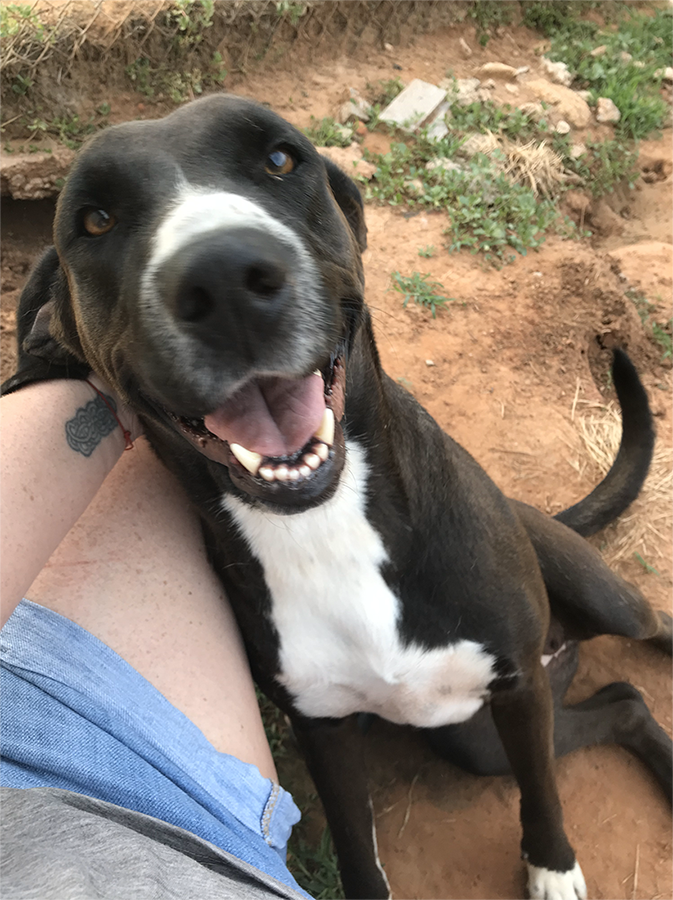 Birdie – Spayed Female Age 2
Great with other dogs/Seems uninterested in cats
Very Strong but walks well on a leash with instruction
She is eager to please and would love to take a training class with her human
She needs a patient owner who can reassure her
Would do best with another dog in the home